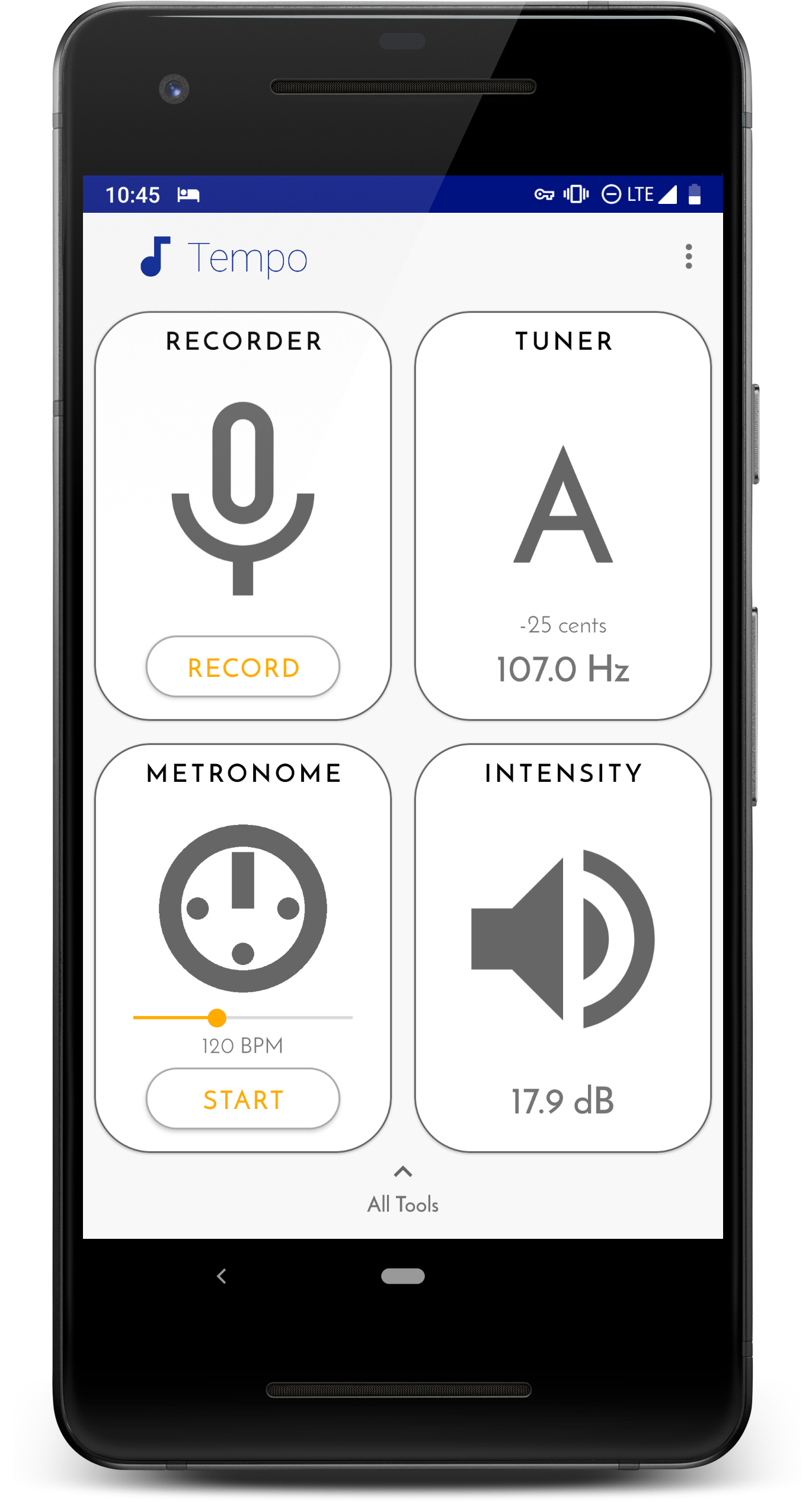 The only music app you'll ever need.
Any musician who has ever downloaded a metronome app knows there are dozens to choose from. Who has the time to try out that many apps and figure out which ones are actually any good? Oh yeah, if your instrument needs tuning, then you also need a tuner app. And you just remembered, you've been meaning to record that cool beat you came up with. You'll probably need a good audio recorder app too then--but you need to use the metronome app to keep the beat while you're recording. Too many apps! What can you do?
Enter Tempo, the solution to all your music-app needs. Tempo's goal is to be your one-stop shop for everything music. The app's home screen features not just one, but four music tools that can all be used at the same time. The simple home screen opens up to reveal each tool's many advanced settings and features.
But we aren't stopping at a mere four tools. Instead, we are working to expand our app to include dozens of helpful tools for musicians and music teachers alike.
Tuner
Metronome
Audio Recorder
Volume Meter
Audio Conversion (Between almost 30 different file types!)
Tone Generator
MIDI Editor
Sheet Music Editor
Sheet Music Scanner
Music Player
Cloud Music Storage
Extract Audio from Video
Trim Audio Files
Classroom Management
Classroom Practice Reports
Online Music Library Organization
Kotlin
C++ Audio Processing
Material Design UI
Android Development
Google's Firebase
Android Architecture Components
MVVM App Architecture
Tempo is currently conducting a closed alpha test. Email sub6resources@gmail.com if you would like an invitation.