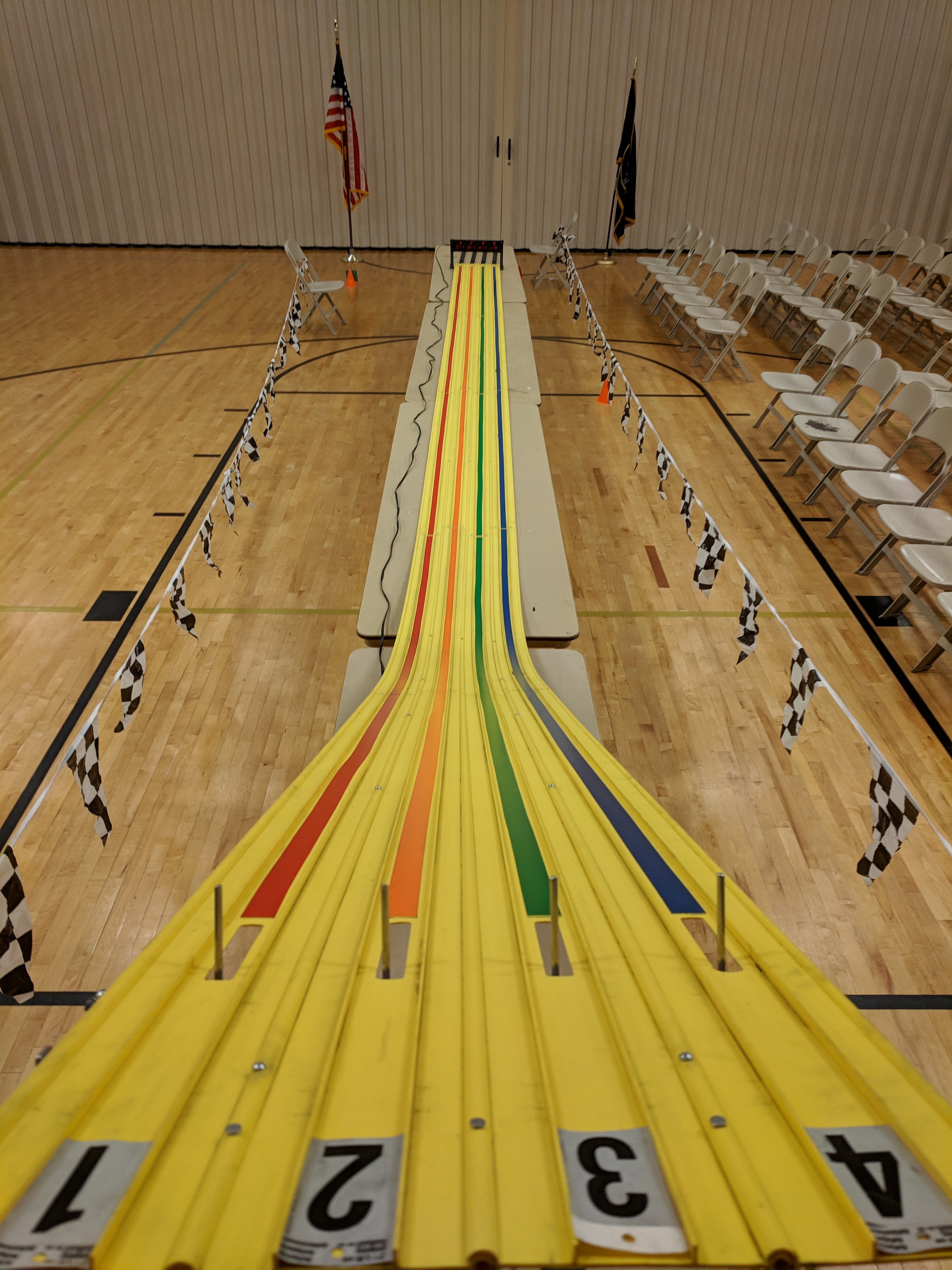 Pinewood, lego, and toy car derbies for your next event
Need a fun activity for your next work or birthday party? Our pinewood/lego/toy car derby is sure to spark competition and all sorts of fun. Starting at only $60 per event, WhiteAcres Racing provides an inexpensive way to host your own derby.
Building pinewood derby cars not your thing? Try a Lego® derby instead! We provide custom wheels and baseplates so you can build your own Lego® cars to race on our track.
I started WhiteAcres Racing to meet a local need for pinewood-derby tracks. I have since expanded to provide my service for work and birthday parties and other events. The Lego® option is by far our most popular option, and I've never had a kid have a bad time at one of our races.
35-foot PVC track compatible with Pinewood derby and Hotwheels®-style cars.
Computerized race tracking and award calculations
Split your group into subdivisions and race them all at once or in separate groups
Optional event video recording
Scale and event decorations available upon request
Lego® car bases
Windows Development
Business Management
Communication
Marketing
Customer Service
Business Financial Management